The Fintech Times Bi-Weekly News Roundup on Thursday sees London-based fintech LemonEdge raise $2.5million.
Appointments
UK regtech Lumi has appointed its first ever chief technology officer – Marc Harper. He will help drive Lumi's technological acceleration plus enable companies to increase their digital engagement with retail shareholders, while being compliant with regulations.
Royal Park Partners, the fintech-focused corporate finance advisory firm, has appointed John Clark as
senior director to lead its US operations. Clark will focus on generating advisory mandates and connecting investors to fast-growing fintech companies across the Americas, EMEA, Europe and Asia.
Meanwhile, investment company Capital Group has hired Flavio Carpenzano as a fixed income investment director. His expertise bolsters Capital's plan to give investors in Europe access to its long-standing fixed income strategies. Capital Group was recently recognised by Broadridge as the fourth-strongest fund management brand globally.
Galileo, the API standard for card issuing and digital banking, has named Derek White as its new CEO. White succeeds Clay Wilkes, who moves to the vice chair position and also remains a board member of Social Finance (SoFi), Galileo's parent company. White was recently VP of global financial services at Google Cloud.
Revolut has unveiled Sid Jajodia as chief banking officer to lead the roll out of its international
banking operations. He joins from PayU where he has been CEO credit for three years. While, Joe Heneghan joins the global banking team in the new role of CEO Europe.
More job moves
Chetwood Financial has unveiled Simon Allsop as chief financial officer. He joins from OneSavings Bank where he was group director of capital markets. Chetwood says Allsop will help grow the business in new high-priority markets as well as develop digital products that support its mission of making people financially better off.
NeoXam, a software company for financial markets, has appointed former SIX Financial Information MD Mark Hembury as head of sales for DACH and CEE regions. Hembury will help accelerate new business growth across NeoXam's product suite as well as helping develop existing client relationships.
Advisory firm Delta Capita has appointed Christina Di Nolfo as its new head of solutions. She will lead the build of new digital solutions, as well as simplify operational processes to drive cost savings. Her mission also includes driving Delta Capita's vision of 'reinventing the financial services value chain'.
Finally, global payments platform Adyen has appointed Mahmoud Ismail, as vice president of acquiring for Middle East. Prior to joining Ayden, he worked with UAE-based merchant acquirer Network International Group.
Partnerships and collaborations
Bahrain-based NEC Payments has partnered with Netcetera for its 3DS 2.0 solution, a payments security protocol. NEC Payments says the protocol implementation means it can provide personalised experiences to multiple issuers and customers/co-branders in addition to their own business as principal members of the schemes.
Kinguin, the digital marketplace for gamers, has teamed up with payments solution provider Neosurf. The collaboration will enable Kinguin to customers in Europe, Canada, Australia, South America and Africa the option to purchase products on Kinguin.net using Neosurf's prepaid cash vouchers.
Net Purpose, the global impact data provider, is working with impact investing app tickr to provide data to measure the social and environmental outcomes of its funds. The data will inform tickr's decision-making process, drive its engagement approach and provide the foundations for the company's reporting.
While Dreams has launched a financial wellbeing platform in partnership with UKRSIBBANK BNP Paribas Group. The app is designed to help the Ukrainian bank's two million customers keep their finances on track and improve their financial lives.
Research and insight
Visa has released its latest US Spending Momentum Index (SMI), an economic indicator designed to gauge the health of consumer spending. At its current level, the Visa SMI suggests that 59 per cent of consumers are now spending more than they did a year ago, while only 41 per cent are spending the same or less.
The Arab Monetary Fund, through the Arab Regional Fintech Working Group, has issued guidance for best practices for digital wallet providers. The principles also cover issues of sound governance and opportunities for digital wallet providers to evolve into digital financial institutions.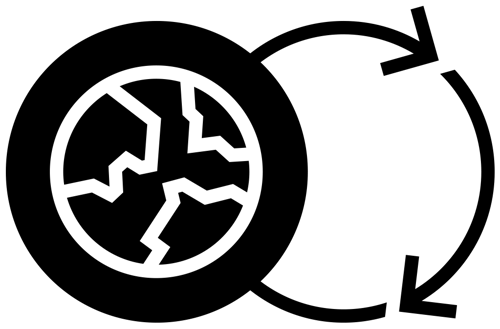 Meanwhile, a new report issued by the Islamic Development Bank Institute (IsDBI) and Al Maali Group focuses on how to leverage fintech in Islamic banking for linking finance to sustainable development. It reports that the Covid-19 pandemic has underscored the need for sustainability and social orientation of finance to achieve development.
According to a recent Mastercard study, 58 per cent of consumers are more mindful of their impact on the environment, with 85 per cent willing to take personal action this year. It has now unveiled a new badge to identify cards made more sustainably from recyclable, recycled, bio-sourced, chlorine-free, degradable or ocean plastics.
Funding and investments
LemonEdge, a London-based fintech company, has secured funding of $2.5million. The round, led by Sidekick Partners, with participation from Lauren Iaslovits and Tikhon Bernstam, will drive LemonEdge's growth in North America and Europe. The funding will also be used to recruit top talent for development, implementation and sales.
Logistics and supply chain startup Trukkin has secured an investment round of SAR26million in a series A round. The round was led by Saudi-based Emkan Capital with additional participation from Impact46 Seed Fund, Taya Group and other strategic investors.
Clim8 Invest (Clim8) launched its crowdfunding campaign on Crowdcube this week and smashed its target by 168 per cent, raising £1.26million in a day. The latest round will fuel its product roadmap and team. It is Clim8's third crowdfunding campaign via Crowdcube.
Meanwhile, financial assistance app wajve has raised a €5million seed round. Led by EQT Ventures with participation from 468 Capital. The funding will be used to accelerate product roll-out as well as drive expansion in Germany.
Finally, Stoke, an all-in-one platform that helps businesses manage freelancers, has secured a $15.5million Series A round, led by Battery Ventures. The funds will be used to drive the company's expansion so it can support more US companies as they hire freelancers.
Launches and announcements
CellPoint Digital, a fintech firm specialising in payment orchestration for travel, has announced its payments platform will be entering into new markets. It plans to boost digital revenues in retail, online gaming, online education and entertainment & media.
Revolut has revealed it has grown to 15 million users in 31 countries, adding five million in the last 12 months. The fintech credits the growth to localising its apps. It uses the Lokalise translation and localisation management software in tandem with translation agency RWS.
M2P Solutions, the API Infrastructure company, has joined the Visa Fintech Fast Track programme for MENA region. It said the Visa Ready certification will help its vision to enable fintechs to launch their products leveraging its technology solutions.
The Mastercard Foundation will deploy $1.3billion over the next three years in partnership with the Africa Centres for Disease Control and Prevention (Africa CDC). The Saving Lives and Livelihoods initiative will acquire vaccines for at least 50 million people. It will also catalyse work opportunities in the health sector.
tabby, a Middle East buy now, pay later provider, has launched tabby Cashback to offer cashback benefits. Shoppers create an account on tabby's website or app to earn up to 20 per cent cashback, after making purchases at tabby's partner retailers.
Finally, SADAD, a Bahrain payment channel, has obtained ISO 27001 and the PCI-DSS certifications to offer its customers an added degree of privacy and data protection protocols. SADAD Bahrain said it is committed to applying the highest security standards and securing customer protection through comprehensive standards intended to reduce the risk of data breaches.